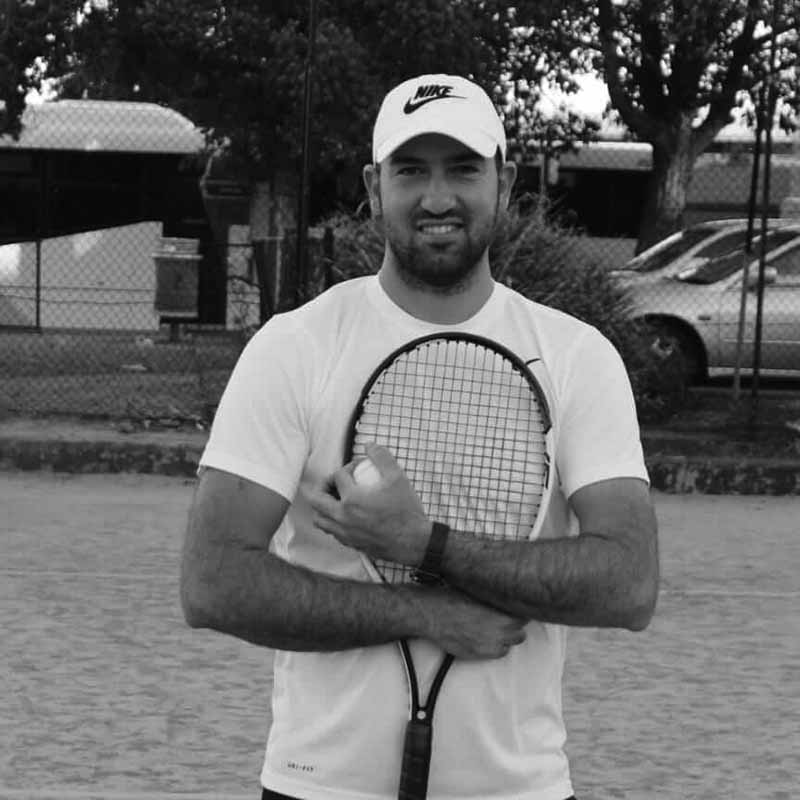 Ashod Paloulian
Professional Tennis Player & Coach
Passion and Dedication For Tennis
Shooting Star Tennis was founded by professional tennis player and coach Ashod Paloulian. Ashod has been playing tennis since he was seven years old and was a professional tennis player in his hometown of Aleppo in Syria. In 2016 he moved to Australia with his young family and began a new career as a tennis coach. He is based in Sydney and offers group and private tennis coaching lessons to all age groups.
Ashod is passionate, patient and dedicated and has an excellent rapport with his students. He takes his job very seriously and it is his dream to help children realise their goals and become great tennis players. He is also passionate about giving back to his new community and volunteers part of his working week teaching tennis for free to children from disadvantaged backgrounds.
In addition to his experience as a professional tennis player, Ashod has a Community Coach Certificate, has worked as a volunteer with Tennis Australia, and as a professional coach with Tony Tennis.